Rohingya is one of the most persecuted communities in the world
The persecution against the Rohingya people can't be described in words. The UN called it a "textbook example of ethnic cleansing". The United States called this a graveous genocide and passed a resolution in the house of congress to stop this genocide. More than 2 million Rohingya fled from Myanmar to save their lives. According to numerous reports, 1.6 million Rohingya have been living in the neighboring country, Bangladesh.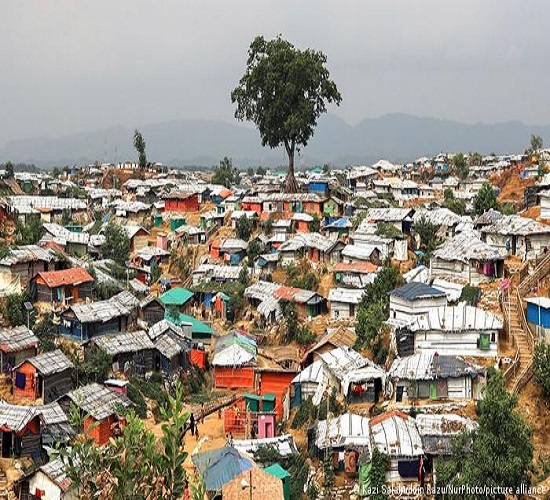 How are the Rohingya Refugees living in the camps?
1. Rohingya refugees are not allowed to go outside of the camp and work. 2. More than 200,000 Rohingya refugees are at risk of landslides and floods during the monsoon season 3. Children do not have access to education and nutritious foods 4. More shelters, waterwells, toilets and bathrooms needed 5. More medical treatment needed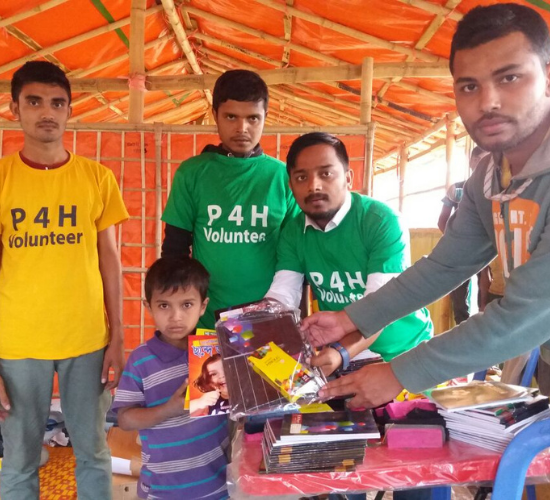 P4H focuses sustainability and growth
Shelters Bathrooms Water-wells Distribution of food, clothes, medicines and household items Toilets School for refugee children Feeding orphans Medical treatment
Served 200,000 Rohingya Refugees in Bangladesh
With all of your generosity, we were able to provide our services to 200,000 Refugees in Cox's Bazar, Bangladesh including orphan, children, widows.