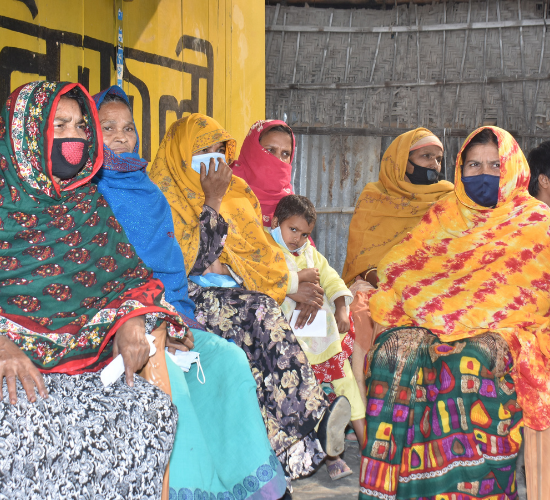 People of rural area in Bangladesh do not have access of medical care
According to International Journal for Equity in Health, 15% people of Bangladesh do not receive medical treatment. According to the World Health Organization (WHO), health services are concentrated in urban areas, although 70% of the population live in rural areas. Therefore, people in rural areas lack access to health care. We believe getting treatment is a human right; therefore, we are providing free treatment in the rural area.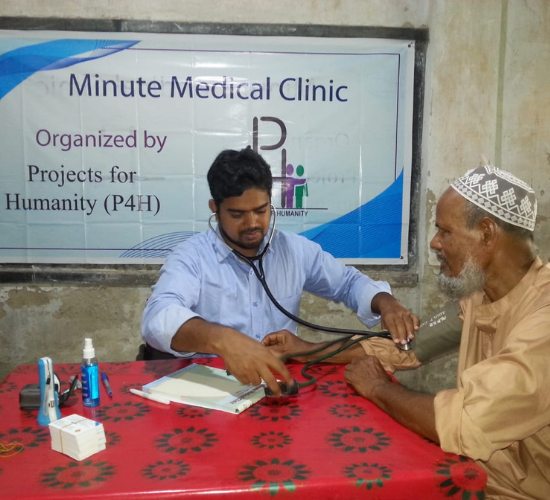 'O' son of Adam, I became sick and you did not visit me!
O' son of Adam, I became sick and you did not visit Me.' He will answer: 'How can I visit You? You are the Lord of the worlds!' He will say: 'Did you not know that my slave so and so, the son of so and so became sick and you did not visit him. Alas, had you visited him, you would have found Me with him." (Sahih Muslim)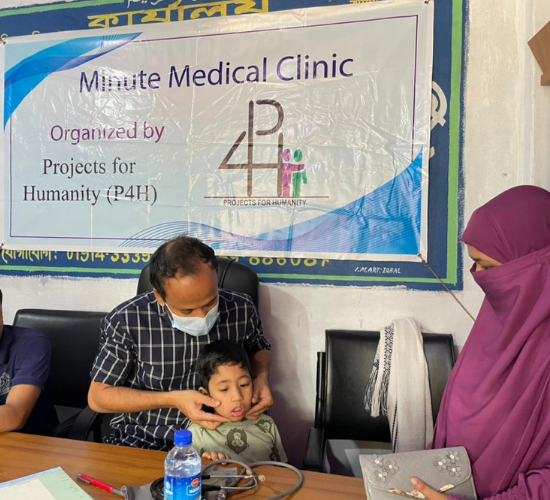 We provide free treatment through our minute clinic
An internal medicine doctor provides various medical treatments such as checkups to families, special screenings for diabetes and blood pressure for the elderly, physical therapy and advice on arthritis and back pain, immunizations, medicines, and referrals to specialist doctors in cases of severe illness.
Served 5000 patients in our 6 locations
With all of your generosity, 5000 people from rural area across the country in Bangladesh have received our service through Minute Clinic