Complete orphan care
Have you ever wondered how many times your little child calls you "mama" or "baba" today? There are some children who wish to call their parents too but can not. Do you know who these children are? They are orphans. A child does not become an orphan by choice but instead due to unfortunate circumstances. Orphans are the roses of our society. If we take care of our rose buds, they will blossom into beautiful roses.
Our project focuses on complete care of orphans. We provide a healthy environment for them to like other kids. We give them a safe environment for shelter, healthy foods, access to education which includes tutoring, tuition fees and school supplies, and a healthy upbringing. A donor will be able to provide complete care to an orphan by donating $30 each month or $360 for a full year. Projects for Humanity will provide yearly updates to each donor about their sponsored orphan.
We know that we can not give them their parents back. But we can bring back their smile and make them into our future leaders. Do you want to make this possible?
Refugee assistance – Rohingya
Rohingya villages are being burnt, people abducted, women raped, men and children mercilessly killed, and many other harsh treatments. The persecution against the Rohingya people can't be described in words. The United Nations described the Rohingya people of Burma as one of the most persecuted communities in the world, and called it a "textbook example of ethnic cleansing". The United States called this a graveous genocide and passed a resolution in the house of congress to stop this genocide.
More than 2 million Rohingya fled from Myanmar to save their lives. According to numerous reports, 1.6 million Rohingya have been living in the neighboring country, Bangladesh. They are living miserable lives at some handful number of slums in Cox's Bazar. These refugees are not allowed to work and go outside of the camp.
Camp conditions
Camps are densely populated, approx. 95,000 people per square kilometre – surpassing the population density of any city in the world. Population consists of 80% women and children.
Rohingya refugees are not allowed to go outside of the camp and work.
More than 200,000 Rohingya refugees are at risk of landslides and floods during the monsoon season
Children do not have access to education and nutritious foods
More shelters, waterwells, toilets and bathrooms needed
More medical treatment needed
P4H services
Projects for Humanity (P4H) is providing relief & aid to the Rohingya refugees in Bangladesh by personally working on projects in the slums and camps. P4H served 40,000 refugees through the below projects:
Shelters
Bathrooms
Water-wells
Distribution of food, clothes, medicines and household items
Toilets
School for refugee children
Feeding orphans
Medical treatment
Free medical treatment – minute clinic
Meeting with a doctor for advice, treatment, or medicine is something that many take for granted. Unfortunately, there are so many sick people around the world who do not have the opportunity to access a doctor for any type of treatment.
Minute Clinic gives free monthly medical treatment to poor and underprivileged people in rural areas of Bangladesh. It is very difficult for rural areas to have immediate access to healthcare providers. Oftentimes symptoms go undiagnosed due to the lack of resources.
Each month, Projects for Humanity holds a Minute Clinic in a rural part of Bangladesh. A volunteer internal medicine doctor provides various medical treatments such as check-ups to families, special screenings for diabetes and blood pressure for the elderly, physical therapy and advice on arthritis and back pain, immunizations, medicines, and referrals to specialist doctors in cases of severe illness.
In some circumstances, after a full assessment of a patient who is unable to go to the hospital for their severe illness, Projects for Humanity provides funding for the patient's full medical treatment as well.
Natural disaster relief
When a natural disaster strikes, people become restless. Whether in a developed or poor country, the reaction and need is all the same, however, the resources to recover are not. P4H has seen this situation in the US (a developed country) – after Hurricane Harvey in Houston and Hurricane Maria in Florida. P4H has seen this situation in Bangladesh (an underdeveloped country) with their annual floods and tsunamis. Poor people struggle to manage their every day livelihood, and when they are faced with calamity they become even more helpless.
Right now, millions of people around the world have been made homeless by natural disaster and conflict. We're working to change this.
When natural disasters strike, P4H volunteers are there to provide emergency care packages to families in need. By providing emergency food and tools for families robbed of their homes by disaster, we're transforming despair into hope.
We are eagerly hoping to see a world where no family is left without shelter, what about you?
Underprivileged empowerment
The vast majority in our society are underprivileged and P4H believes that without empowering them, we can't achieve a peaceful and sustainable society. Therefore, underprivileged empowerment is a top priority for P4H and hence we always seek to provide long-term solutions. We empower the community by providing children with education. We also fully assess individuals and give income generating tools according to their capability and experience. For example, we give sewing machines to young ladies, vans to young men, cows to old men, goats to old widows, etc. Each individual is able to run these income generating tools very efficiently and generate income and eventually lead a better family life. Happy families leads to a happier society.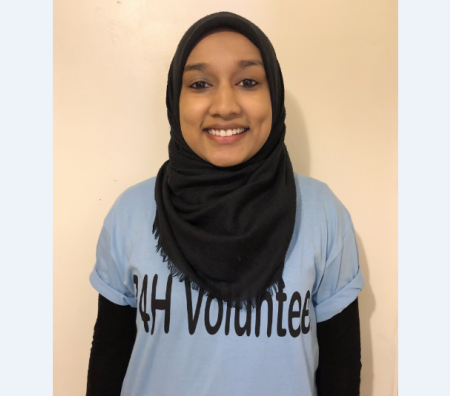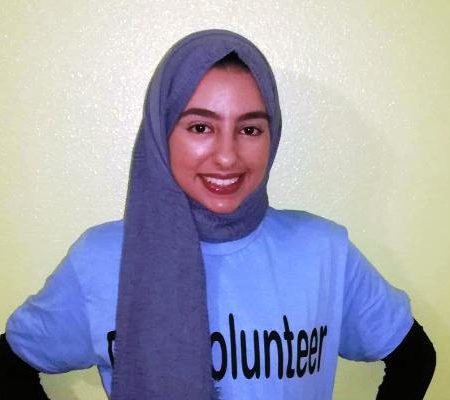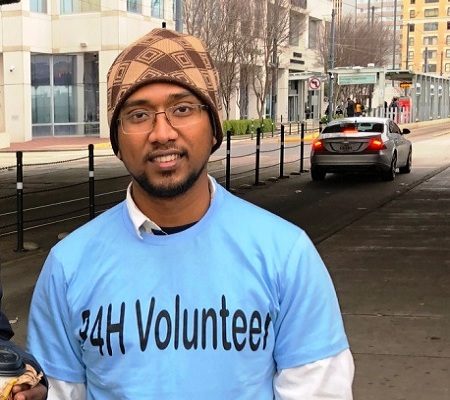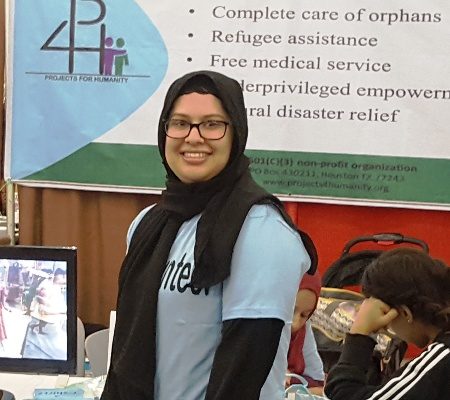 Sanjida Islam, Houston, TX