Free medical clinic
Each month Projects for Humanity announces to the community about the Minute Clinic event. A volunteer internal medicine doctor provides various medical treatments such as check-ups to families, special screenings for diabetes and blood pressure for the elderly, physical therapy and advice on arthritis and back pain, immunizations, provides medicine as needed, and referrals to specialist doctors in cases of severe illness. In some circumstances, after a full assessment of a patient who is unable to go to the hospital for their severe illness, Projects for Humanity provides funding for the patient's full medical treatment as well.
Complete care of poor orphans
Our project focuses on complete care of orphans. We provide a healthy environment to grow as like other kids. We give them a safe environment for shelter, healthy foods, access to education which includes tutoring, tuition fees and school supplies, and a healthy upbringing. A donor will be able to provide complete care to an orphan by donating $30 each month or $360 for a full year. Projects for Humanity will provide yearly updates to each donor about their sponsored orphan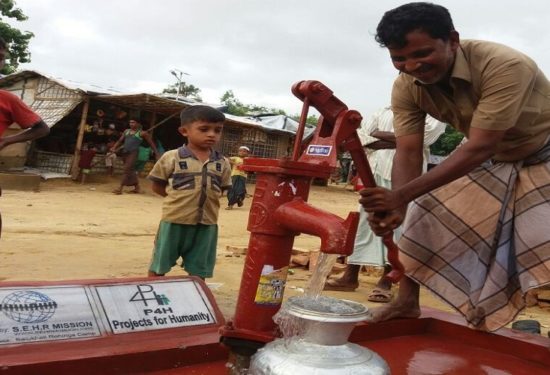 Water well for Rohingya refugees
The most purest and most essential part of life: clean water. Several donors made it possible for P4H to provide clean water to the Rohingya refugees. P4H built 30 waterwells in several locations of the Cox Bazar refugee camps which serves approximately 15,000 people.
Sewing machine distribution
Part of P4H's underprivileged empowerment projects, is our focus on women. Women are the heart of the home and are equally capable of contributing to society. Since poor areas are not as developed as big cities to offer various types of jobs in different types of sectors, women do not have much of an opportunity to educate themselves and work for themselves. Therefore, P4H decided to gift women in rural villages sewing machines as a tool that will provide them a source of income. The women are thankful, relieved, and feel accomplished to be able to do alterations, create new clothes,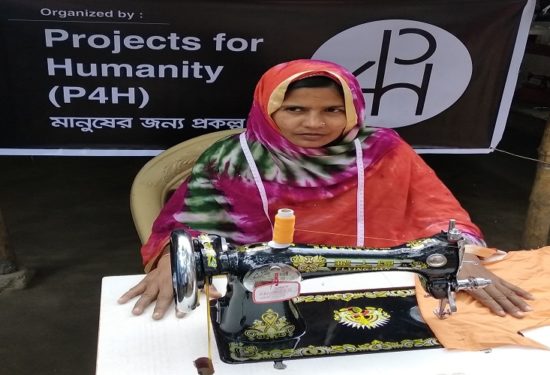 Join our project management team
Be a part of our core team, design, develop and execute the projects and be a proud leader of the humanity.
Make online donations on our portal
Donate to a particular cause that you care about and feel you want to make the most impact to. Feel proud you are helping even you are not there.
Become a volunteer
Join our volunteer team and feel good knowing that you help someone to achieve their goals and dreams. Give back to your community.
Send us your ideas for a better future
Do you have a vision of a better future for the humanity? We love to receive your brilliant ideas which may change the world.
Our featured projects and pricing
Orphan care
1x orphan help

foods & medicines

clothes

education
Children education
1x child help

tuition fee

school supplies

books
Income generating tool
1x person help

sewing machine

or motorized van

or goat/cow
Medical Treatment
80x people treatment

primary checkups

diabetes diagnostics

blood pressure diagnostics
Are you ready to help Humanity?
Pick any one of our programs today and help the people in need